10/10 2013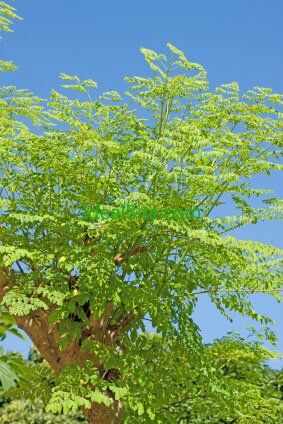 Have you recently been hearing about the mystical miracle tree, or the tree of life?
These are terms that have been offered to describe an incredible supplement called Moringa Oleifera, and it has a number of amazing health benefits. Would you believe us if we told you that it has been around for hundreds of years, helping people to hold on to their good health, to recover from medical problems, and to jump start their energy levels?
And even better, it grows naturally all around the world, it is safe to consume, and is a medically proven health supplement.
Moringa Oleifera is an energizing product that helps with healing and medical prevention as well. It is used for many reasons, skin disorder treatment, diabetes, sleep improvement, relief for anxiety and depression. It can give you a huge boost in energy, it has the ability to even out your blood sugar levels, and it can even help you recover more quickly after a workout.
The product is created from the Moringa tree, which is also often referred to as the drumstick tree because of the way it looks. This is because it is long and thin, with triangular pods of seeds. The trees grow best in areas where it is dry and sandy. These kinds of trees grow quickly and they are not easily killed by a lack of water or poor soil. Distributors are working on growing it in Hawaii currently, because the climate is perfect for cultivating the product.
Right now, most Moringa comes from India, but it is also found in Thailand, the Philippines, Africa, and Taiwan. It resembles horseradish, and is often compared to it for the taste. It has a spicy taste to it if you taste the wood directly, which has led it to have a nickname of "Horseradish tree".
This product is great for people who need a boost in their nutrition. As an example, carrots only have 25% of the vitamin A that you can get in the same amount of Moringa Oleifera. Shocked? It also has four times as much calcium as you get from milk, three times the amount of potassium as you get from bananas. Traditionally these are the foods where you think you get the MOST bang for your buck, but instead, this supplement crushed the numbers in every category.
In one serving of Moringa Oleifera leaves, you can find:
22% daily value of Vitamin C
41% daily value of Potassium
61% daily value of Magnesium
71% daily value of Iron
125% daily value of Calcium
272% daily value of Vitamin A
And:
92 Nutrients
46 Antioxidants
36 Anti-Inflammatories
18 Amino Acids, 9 Essential Amino Acids
Moringa Oleifera superfood is a complete health product that will not only provide you with the vitamins you need, but also improve your overall health as well.
Here are more Moringa Oleifera benefits:
Boosts energy levels
Improved digestion
Improved immune system function
Improved mood
Lower blood pressure
Protects the stomach lining
Treats stomach ulcers
Plus many more!
Want to know more?
Moringa is a tree, and various parts of the plants are edible. Some people use the pods in cooking, while others eat the leaves. You can additionally press oil from the seeds, or eat the roots. The plant also has flowers, which are comparable to mushrooms.
Traditional medicine uses the roots, leaves and seeds in their medicinal recipes. There isn't much this plant can't do! The leaves are the best part of the plant though, because that is where you get high levels of vitamins, like C, A, and B. The leaves can be cooked like spinach, or they can be dried and used in soups or other recipes.
The pods can be eaten like nuts, and the roots can be diced up and used as a sauce similar to our use for horseradish.
Many underdeveloped countries rely on the Moringa to help with their malnutrition problems. Some humanitarian aid organizations use it to help keep people's nutrition levels up and to keep people from starving.
So you're probably wondering why you haven't heard of this product, because who would ignore these incredible results? Unfortunately, the medical community hasn't committed to let the public know about it yet.
While more studies are currently happening to fully understand the medicinal values of Moringa, obviously we can't go out to a Moringa tree and pick leaves, or hope to pick it up at the local supermarket. Luckily, more and more distributors are creating supplements in pill and powder form so that the average American can have access to Moringa's valuable effects.
Luckily, the word is out! Partly due to Dr. Oz featuring Moringa Oleifera on his successful afternoon talk show. He referred to it as an energy blaster, and he's right! People who have taken Moringa Oleifera report that they've seen a boost in their energy levels and feel better than ever! The best part is that after taking the supplement, you'll feel an increase in your energy levels, but you won't feel that lull or 'down' feeling after it wears off.
Now, you can purchase Moringa Oleifera in capsules right online to be shipped to your home. They are inexpensive, and can help you with a multitude of medical conditions that you may be having trouble with. Moringa capsules are safe, and you can find some that are produced at FDA inspected and GMP approved facilities in America.
Patients take two capsules twice per day, or about one bottle per month. This can replace traditional vitamins, and can help you eliminate worry from your life if you are trying to get the right vitamins and minerals into your diet through eating food alone.
You can also purchase Moringa in tea bags, which makes it quite convenient to get your daily dose of the supplement simply by steeping a tea bag during your morning routine.
You may want to speak with your doctor before adding Moringa Oleifera to your diet, to be sure that it will be best for you and your specific needs.
As Dr. Oz reports, these techniques have been used for centuries to give people an energy boost and to improve the health of human beings. Just because we don't use them currently doesn't mean we shouldn't revisit them to see if they can be a benefit to our health.
If you are looking for a way to get all the vitamins and minerals into your diet that you need, or if you simply want a boost in your daily energy level to help you tackle all of the many things you have to do each day, try out Moringa Oleifera now.
Have you tried Moringa Oleifera? What were your results? How do you feel about it? Share your thoughts with us!
Source: http://idealbite.com/do-not-try-moringa-oleifera-until-you-read-the-facts-about-it/