09/10 2013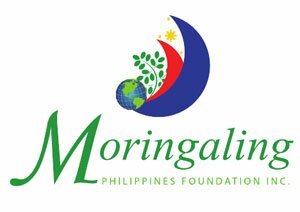 Moringaling Philippines Foundation, Inc. (MPFI) is a network organization serving the moringa supply chain in the Philippines – farmers/ producers, processors/ manufacturers, health enthusiasts, suppliers, exporters and consumers of Moringa products.
MPFI membership extends to cooperatives and civic groups, organic farming and health advocates, NGOs against poverty and malnutrition, educators and researchers, food manufacturers and test laboratories, local government agencies and socially-responsible enterprises. With representations from Luzon, Visayas and Mindanao (actively in the Ilocos region, central Luzon, the national capital region, Calabarzon, western and central Visayas), members assist each other in sharing moringa best practices in farm management, propagation and processing technologies, equipment sourcing and acquisition, processing plant design, market development and finance sourcing. The National Moringa Congress and Exhibits, which is held in November every year gathers stakeholders from all sectors, public and private, to encapsulate these thrusts within two-three fruitful days.
MPFI's regular monthly membership meetings, study tours, and training seminars not only build-up the organization but in the long-term, build-up a strong sustainable and globally-competitive moringa industry in the Philippines.

Registration information and other details
SEC Registration No. CN200917591
Company TIN. 007.436.917
Date of registration: November 10, 2009
Date of regular meeting: 4th Friday of Every Month