04/12 2014


Please click the image link or visit http://ism2015.moringaling.net/
04/12 2014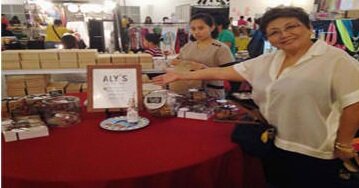 JUST recently, I was elated to find out that my dear friend Bernadette Estrella-Arellano (she's the daughter of my father's friend Conrado Estrella of Pangasinan) is the spirit behind the Moringaling Philippines Foundation, Inc. (MPFI) which she founded in November of 2009.

Over breakfast in my San Juan apartment, Bernie Estrella-Arellano explained why morinaga has to take center stage in everyone's meal, I was once again reminded that God is indeed very kind.
03/13 2014
MANILA, Philippines - One of your backyard plants may become the national Philippine vegetable under a proposed law that has been passed by the House of Representatives.
Approved by the lower chamber on third and final reading last Monday, House Bill 2072 seeks to declare malunggay (moringa) as the country's national vegetable and November as the "National Malunggay Month."
Pangasinan Fourth District Rep. Gina de Venecia, the bill's authors, cited the economic, nutritional and medicinal benefits of malunggay. She said the vegetable has been promoted by the World Health Organization for the past 20 years as low-cost health enhancer in poor countries.
03/04 2014
MANILA, Philippines – The Philippines is the 5th country in the world with the most cases of low birthweight infants, according to a 2013 report by the United Nations Children's Fund (Unicef).
This is a consequence of poor nutrition among women before and during pregnancy.
The World Health Organization (WHO) says that low birthweight babies are at more risk of health problems manifested not only during early development stages but also until adulthood.
If this trend persists, not only women and children are put in peril, but also the entire country's future workforce.
Read the full article here.
http://www.rappler.com/move-ph/48039-hunger-during-pregnancy